Apollon Audio Hypex
NCx500 Stereo Amplifier
Hypex NCx500 based amplifier. Exceptional sonic performance. Lightweight Design.
The Apollon Audio NCx500 Stereo Amplifier utilises the newest Hypex NCx500 amplifier module as its core. This exceptional technology provides abundant power and remarkable precision, making it an ideal choice for discerning audiophiles and professional studio applications. With unparalleled clarity and a candid, linear sound, the Apollon NCx500 delivers exceptional performance for even the most demanding speakers.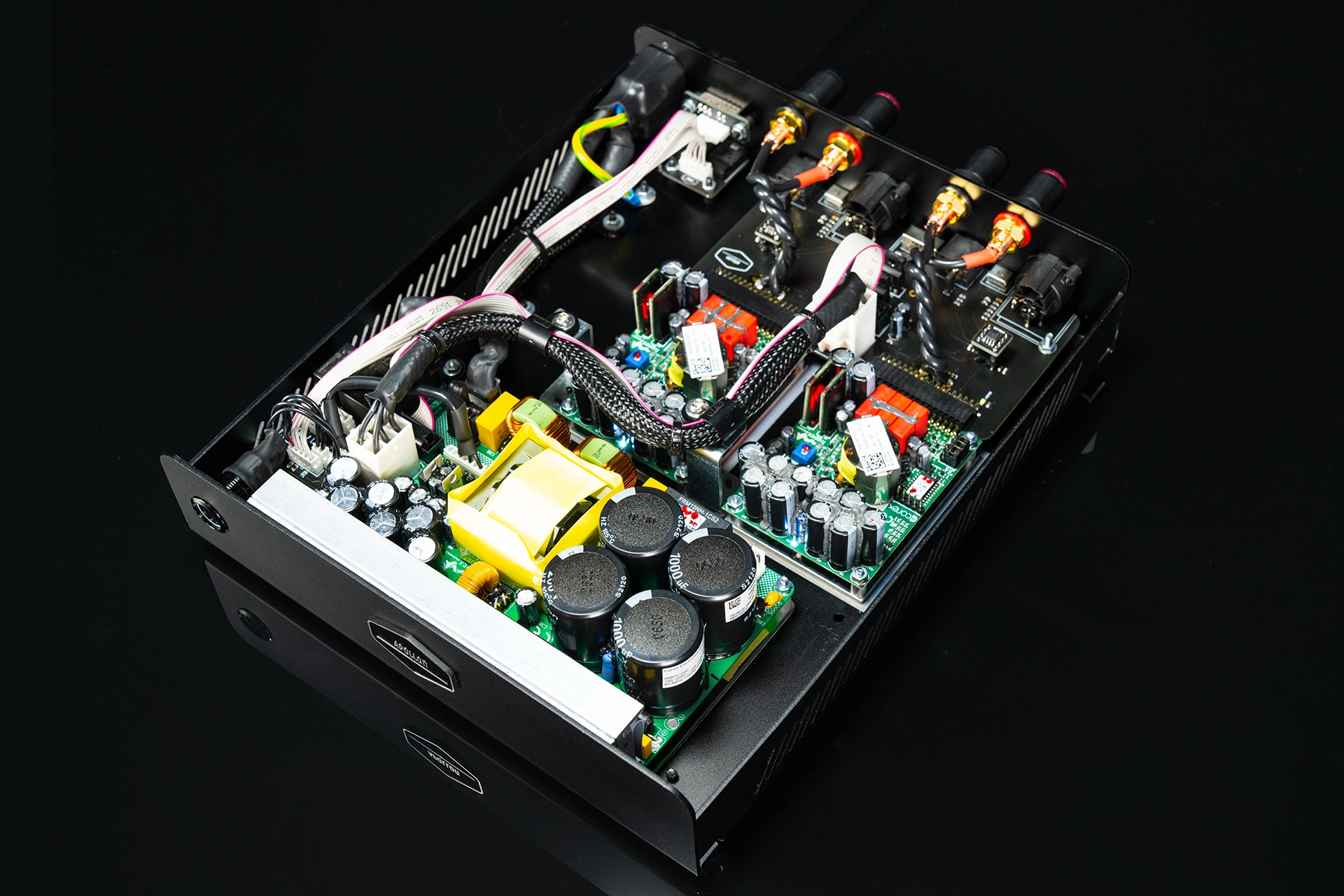 The Apollon Audio NCx500 stereo amplifier delivers exceptional performance with its ultra low distortion  (THD+N –  0.0002 %) as a result of the Hypex NCx500 amplifier module combined with our custom input buffer boards.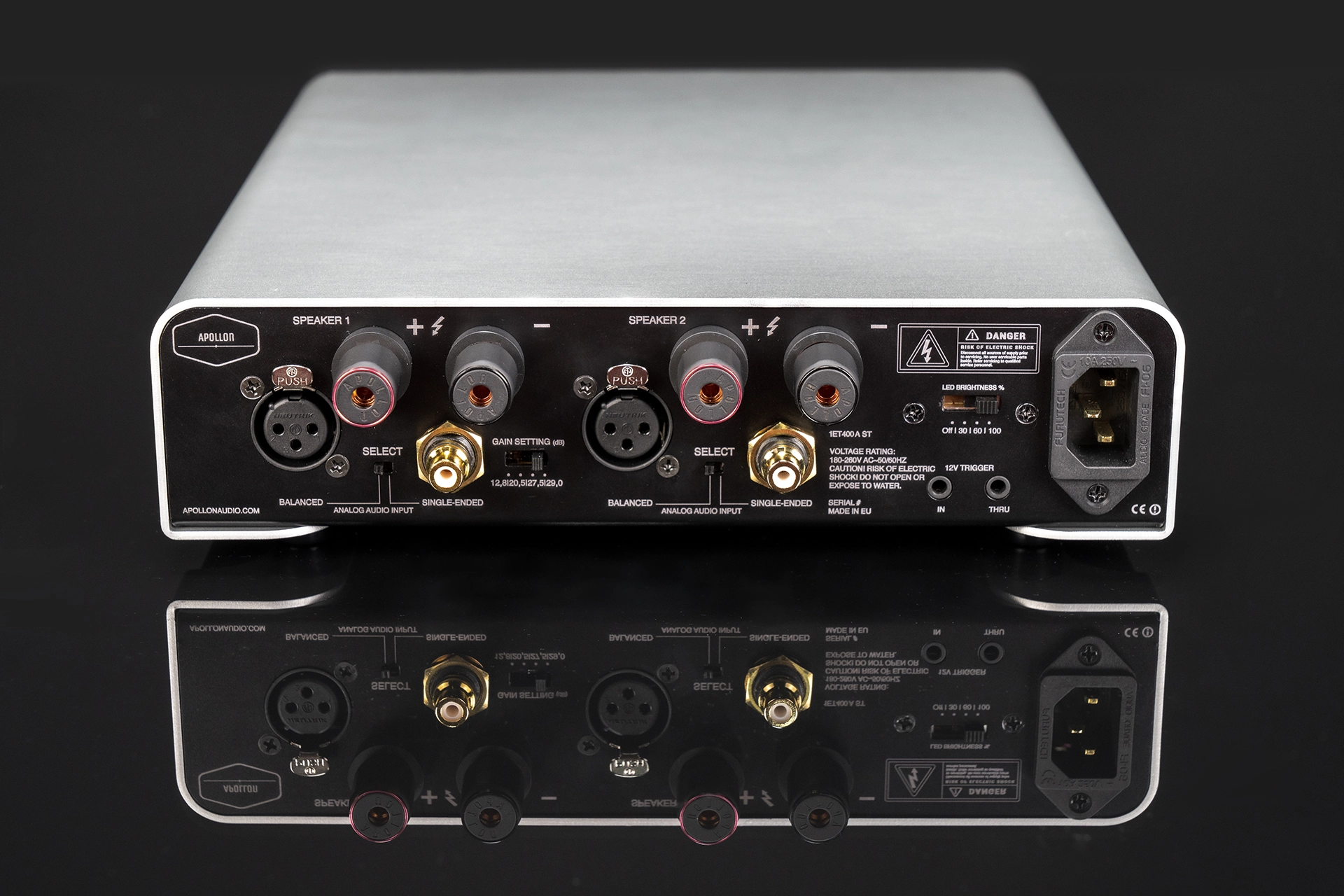 Balanced & Single-ended Input
with Gain Selection
The singal to the amplifier can be provided by using XLR balanced or RCA single-ended cables.  The custom input buffer board offers 4 different input gain settings levels.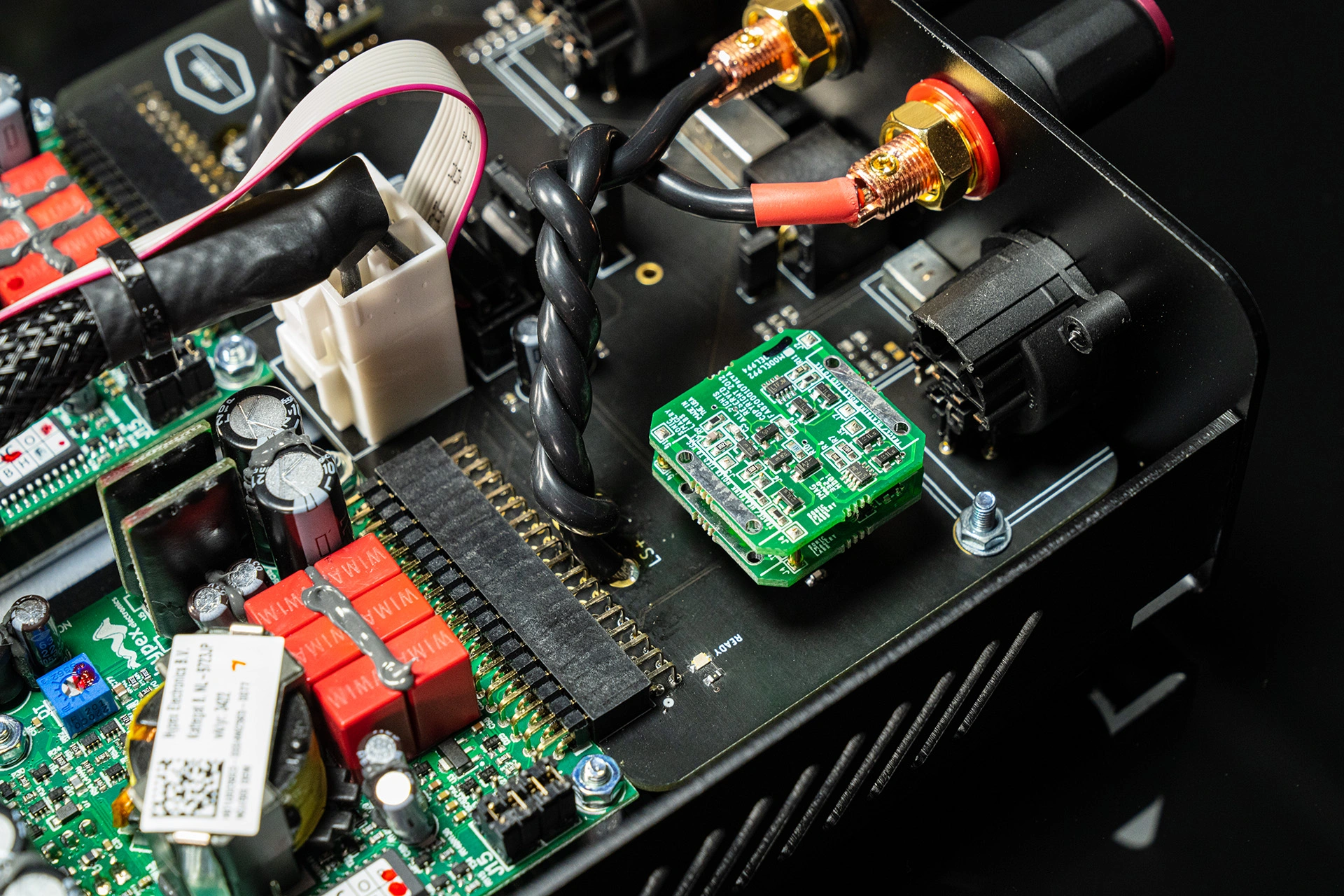 Our custom input buffer board by default comes with the very advanced OPA1612 operational amplifiers. But if you would at any time wish to change the sound characteristics of the Apollon NCx500 amplifier you can do so with simply exchanging the op amp (so called Op amp rolling). Our custom input buffer board comes with a DIP8 socket that enables you to attach a wide range of DIP8 compatible operational amplifiers on the market.